INTERNATIONAL SPEAKERS
---
Prof. Dr. Douglas Barreto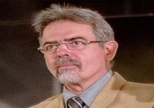 Prof. Barreto is an Adjunct Professor at the Department of Civil Engineering at Federal University of Sao Carlos, Brazil. His core research emphasizes on Constructive Systems responsible for the discipline of Building Installations. He has wide experience in Civil Engineering construction especially in "Building Systems", "Sustainable Built Environment" with a focus on rational use of water in buildings and alternative energy. He has conducted numerous studies on pathology solutions in building systems in addition to technical work of restoration of historic sites. He has authored several national and international articles on building systems and is also a member of Regional Council of Engineers.
Prof. Dr. Marat Ubaydulla Akhmet
Prof. Marat is a Professor of Mathematics at Middle East Technical University, Ankara, Turkey. He is known for his research on the chaos and bifurcation theory in differential equations and hybrid systems with applications in physics, neural networks, biology, medicine and economics. He has been awarded a Science Prize of TUBITAK (Turkey, 2015), for best achievements in scientific research. He is also author of six books on covering range of topics. Prof. Marat has introduced and developed the theory of differential equations with piece wise constant argument of generalized type and many aspects of discontinuous dynamical systems.
Dr. Norwati Jamaluddin

Dr. Norwati Jamaluddin is an Associate Professor in department of Structural and Material Engineering, Faculty of Civil & Environmental Engineering, Universiti Tun Hussein Onn Malaysia (UTHM), Malaysia. She has completed Masters of Structural Engineering from Universiti Teknologi Malaysia (UTM), Malaysia (2003) and PhD from University of Leeds, United Kingdom (2011). She has also served as a Structural Engineer (as part of Industrial Attachment) in HLA group of Companies. Her research interests include Steel Structural, Composite Steel Concrete Structures, and Finite Element Modeling. Moreover, she has been part of following professional societies: CSM, IAPS, MSSA, BEM, & MPA. She also has vast experience in the field of Management while serving in Fakulti Kejuruteraan Awam dan Alam Sekitar.
Dr. Nasir Shafiq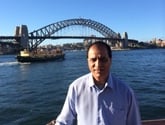 Dr. Nasir Shafiq is currently working as a Professor in Structural Engineering and Sustainable development at Universiti Teknologi PETRONAS, Department of Management & Humanities. Apart from research and academics he is actively involved in administrative position. Current portfolios include Director of Sustainable Resources Mission Oriented Research, Chairman Innovation Committee and Chief Editor of the Research Bulletin RESINEX. The administrative positions main KPIs are research management at MOR level, strategic and business planning, monitoring of IP filing, Research Commercialization and Technology Licensing. His areas of expertise are Environmental Humanities, Social Ecology, Education for Sustainable Development, Higher Education Teaching & Learning, Sustainability Communications.
Dr. Jamal Thaheem
Muhammad Jamaluddin (Jamal) Thaheem is a Senior Lecturer of Construction Management at Deakin University, Australia. Previously, he was an Assistant Professor of Construction Engineering andManagement at the National University of Sciences and Technology (NUST), Pakistan. He has a PhD in Cultural Heritage with research focus on project risk management from the Polytechnic University of Turin, Italy and a Bachelor of Civil Engineering in Civil Engineering from Mehran University of Engineering and Technology, Pakistan. He has research interests in risk management, construction engineering and management, sustainable development, and behavioural and decision aspects of the built environment. With over 100 indexed publications, based on Scopus citation data, over 2% of his publications have been ranked in the top 1% most cited publications worldwide, 9% of his publications have been ranked in the top 5% most cited publications worldwide and over 17% of his publications have been ranked in the top 10% most cited publications worldwide. He was awarded the "Best Teacher" at NUST and received merit scholarship for his PhD from the Higher Education Commission, Pakistan
Dr. Nur Izzi
Dr. Nur Izzi currently working as Associate Professor in Department of Civil Engineering, Universiti Kebangsaan Malaysia. He is a committee member for Transportation Science Society of Malaysia (TSSM) and a member of some other professional bodies such as the Board of Engineers, Malaysia (BEM), Road Engineering Association of Malaysia (REAM), Road Engineering Association of Asia and Australasia (REAAA) and Association of Asphalt Paving Technologists (AAPT). His main research interest is on pavement materials, construction, design and rehabilitation and road safety. Dr. Nur Izzi has published more than 100 technical papers and supervised more than 30 postgraduate students. He also serves as a regular reviewer for more than 400 papers submitted for high and reputable journals. In addition, he is serving for an editorial member for International Journal of Pavement Research and Technology (IJPRT), and Journal of Engineering and Shock and Vibrations.